John St. Clair, Storyteller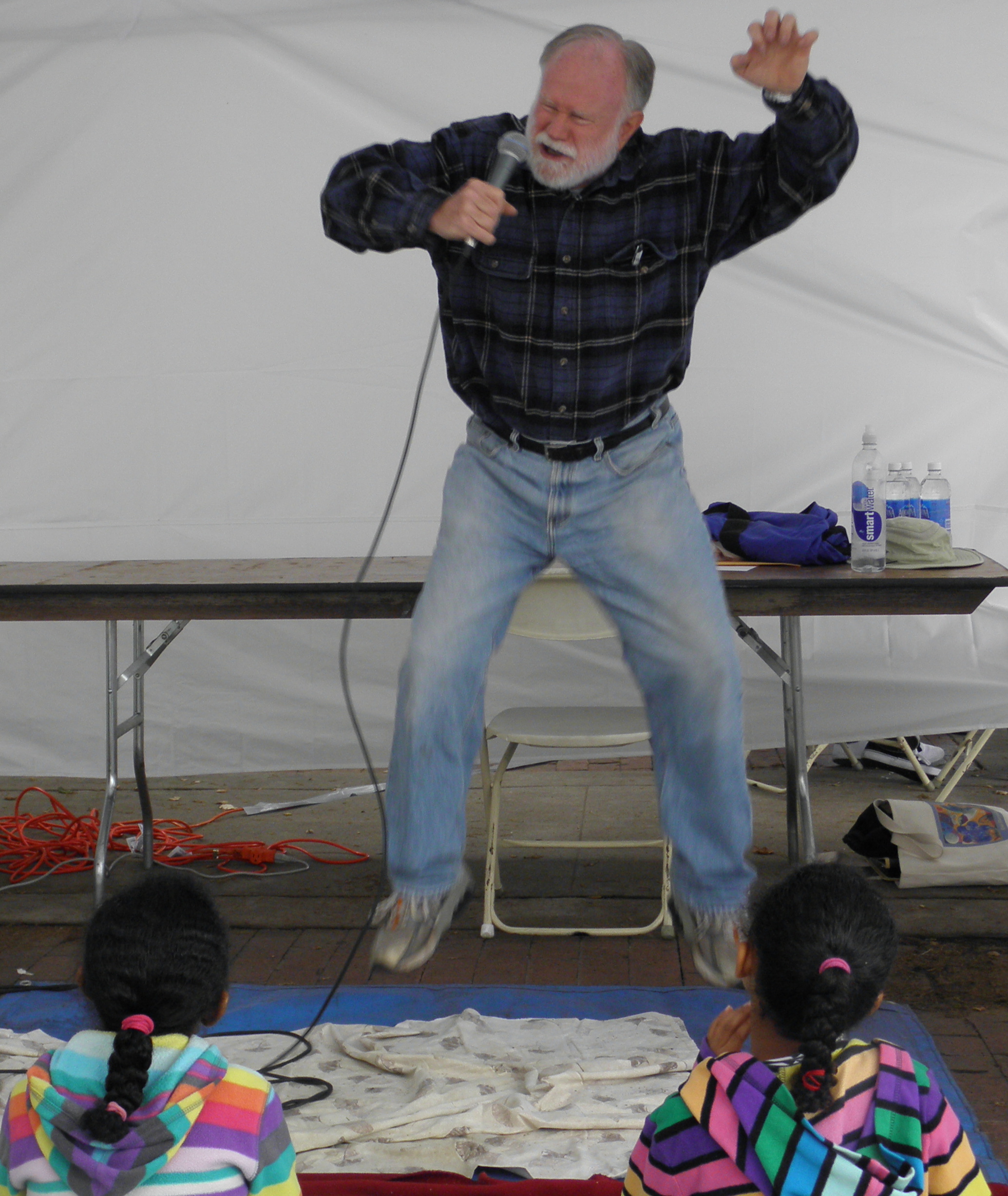 John St. Clair made his first public storytelling performance in 2003 at the first Inland Valley Storytellers (IVS) Tellabration concert held at the Claremont Forum. John has performed at every IVS Tellabration concert since then as well as every IVS spring concert since 2005. He has represented IVS at the annual Southern California Story Swap Festival since 2005 by performing in the end of the day concert where one teller from each Southern California storytelling group tells a story. John has served as the leader, treasurer, and webmaster for Inland Valley Storytellers since 2007. He has told stories every year at the Claremont Colleges International Festival since 2007. John has also performed at churches, libraries, senior centers, and retirement homes.
John retired in 2010 after teaching for 35 years in the Ontario-Montclair School District. He taught 17 years of kindergarten and first grade as well as 18 years of grades 6, 7, and 8 at Vina Danks Middle School in Ontario. Favorite hobbies include attending storytelling festivals, organic gardening, and hiking in the mountains. John is a certified Sierra Club outings leader, leading hikes in the San Gabriel Mountains. He is also the Outings Chair for the Los Serranos Group in the San Gorgonio Chapter of the Sierra Club and does the updates and maintenance on the Los Serranos web site.
John has been married to Chris St. Clair since 1971 and has 3 wonderful grown children. One of his favorite activities is playing cards and board games when the whole family gets together during holidays.
Contact John at john.stclair@inlandstorytellers.org.