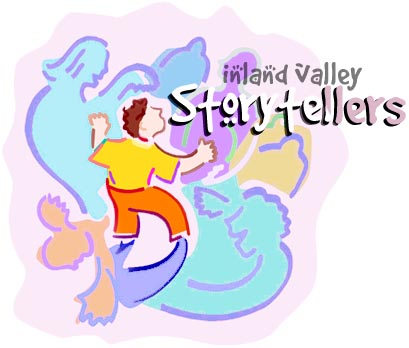 Monthly Story Swap
Story Swap Meetings Are Hybrid Zoom and In Person Meetings
Beginning December 13, 2022 IVS returned to holding our monthly story swap meetings in person at the Claremont Forum, but also continued to use Zoom so that some people could participate from the comfort and safety of their home.
Come with an 8-10 minute story to share or just listen. For beginners & experienced storytellers alike! The second Tuesday of every month, 7:30 pm at the Claremont Forum, 586 West First Street. It's free and open to the public. Click here to read directions to the Claremont Forum. We will try to start the meeting at 7:30 PM. For those who can't make the meeting in person, we will also have a Zoom connection which we will try to open at about 7:25 PM, or as soon as we can get set up. If you aren't on the email list to get the Zoom link, contact John St. Clair at 909-983-8501 or john@inlandstorytellers.org to get the link info. Click here to read summaries of the monthly meetings. This is one way to get an idea of what kind of stories are told at our story swap meetings.

Tellabration! ™ 2023
November 18 at 7:00
Come celebrate the 21st annual Tellabration! ™ concert produced by the Inland Valley Storytellers. Join us at the Claremont Folk Music Center (220 Yale Avenue, Claremont) on Saturday November 18, 2023 at 7:00 p.m. for an evening of celebrating storytelling with great stories. Admission is $20. Click here to see details about Tellabration! ™ 2023.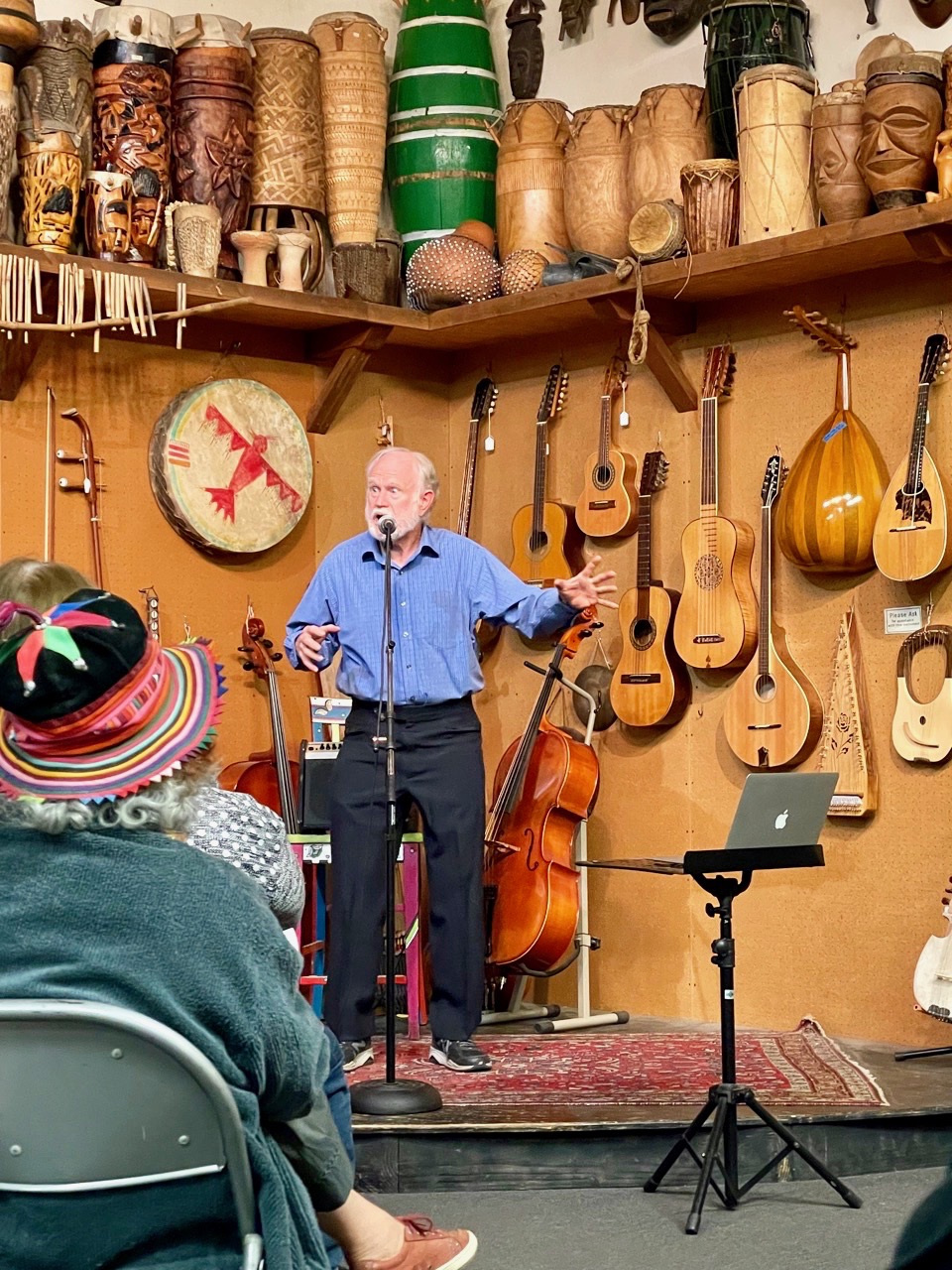 John St. Clair telling a folk tale from India at the 2022 Tellabration! ™
Inland Valley Storytellers YouTube Channel
Click here to see the recorded IVS Zoom videos. Click here to see the Inland Valley Storytellers Past Events. Click here to see the IVS Facebook page.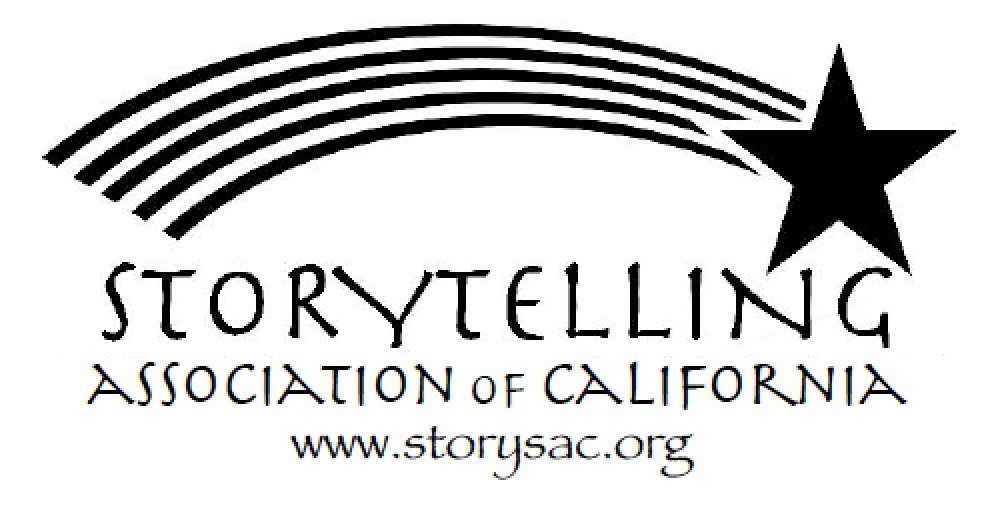 The Inland Valley Storytellers is a member of the Storytelling Association of California (SAC)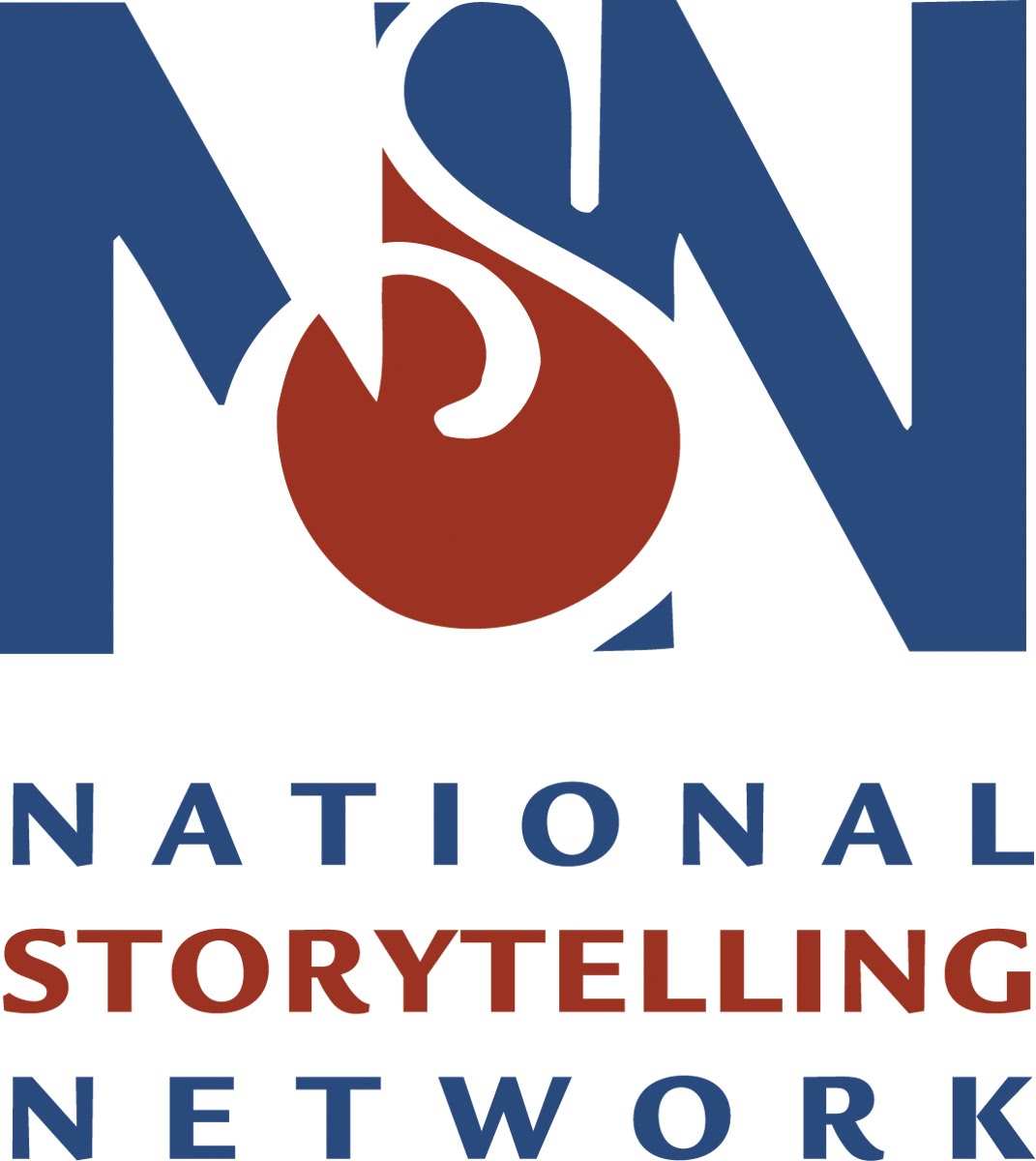 The Inland Valley Storytellers is a dues paying affiliate member of the National Storytelling Network (NSN)

The Inland Valley Storytellers is an unincorporated nonprofit association with members from Los Angeles County, San Bernardino County, and Riverside County. Membership dues are $20 and entitle the member to discount membership dues to the NSN and an inlandstorytellers.org email account. IVS is not a nonprofit corporation and therefore donations are not tax deductible. There are two ways to pay for membership or to make a donation. The IVS checking account is set up to accept payment with Zelle. Email John St. Clair, john@inlandstorytellers.org for information how to make a Zelle payment. Membership dues and donations are also accepted by checks made out to Inland Valley Storytellers and mailed to:
Inland Valley Storytellers
c/o John St. Clair
1161 West 5th Street
Ontario, CA 91762-1111




Member Profiles| Storytelling Resources| Contact Us | Organization