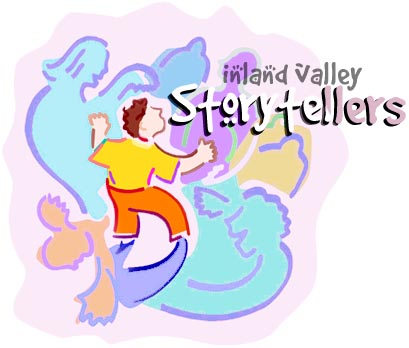 Monthly Story Swap
Come with an 8-10 minute story to share or just listen. For beginners & experienced storytellers alike! The second Tuesday of every month, 7:30 pm at the Claremont Forum, 586 West First Street. It's free and open to the public. Click here to read directions to the Claremont Forum. Click here to read summaries of the monthly meetings. This is one way to get an idea of what kind of stories are told at our story swap meetings.

Tellabration! 2017
Come celebrate the 15th annual Tellabration concert produced by the Inland Valley Storytellers. Join us at the Claremont Folk Music Center on Saturday November 18, 2017 at 7:00 p.m. for an evening of celebrating storytelling with great stories. Admission is $10. Click here to see details about Tellabration! 2017.
Click here to see the Inland Valley Storytellers Past Events. Click here to see the IVS Facebook page.

Member Profiles| Storytelling Resources| Contact Us