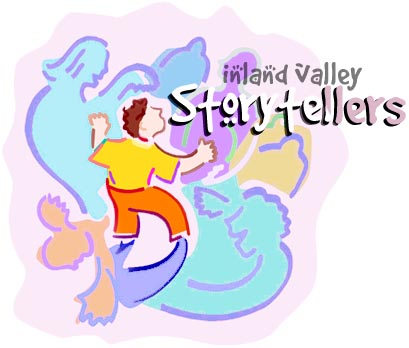 Inland Valley Storytellers
presents
The 35th Annual Southern California Story Swap Festival
Saturday April 28, 2018 from 9:00 AM to 4:00 PM at the Claremont Friends Meetinghouse (727 West Harrison Avenue, Claremont, CA map) is the 35th Annual Southern California Story Swap Festival. Registration starts at 8:30 AM. This is the annual gathering of all of the storytelling groups in Southern California. There are workshops, small group story swaps, food, 60 second stories, and a closing concert which starts at 2:30 PM with a representative from each storytelling group telling a story. Admission is $20 for all day if mailed by April 14, $25 thereafter. Admission is $10 for the closing concert at the door.
To get the early registration discount you will need to download the registration form; fill it out listing first, second, and third choices for the workshop you want to attend; and mail the registration form with the $20 to:
John St. Clair
1161 West 5th Street
Ontario, CA 91762
Make checks payable to John St. Clair
Registration form not yet available.
Contact John St. Clair at 909-983-8501 or john@inlandstorytellers.org if you have questions.